SMD Pick And Place Machine SMT-9 designed for SMD (Surface-Mount Device) component placement on the PCBs (Printed Circuit Boards). This Pick And Place Machine is a perfect solution for companies producing small series of electronic devices. Compact design allows you to arrange the production and assembly in a small room.
SMD Pick And Place Machine SMT-9 based on Surface-Mount Technology (SMT). All SMD components are mounted or placed directly on the surface of the Printed Circuit Boards (PCB) covered with solder paste. This method allows quick and efficient assembly with the lowest rate of possible assembly errors. Every pick and place operation is controled by computer and several high precision cameras (Computer Vision), all SMD components are feeded to the machine by fully .automatic feeders.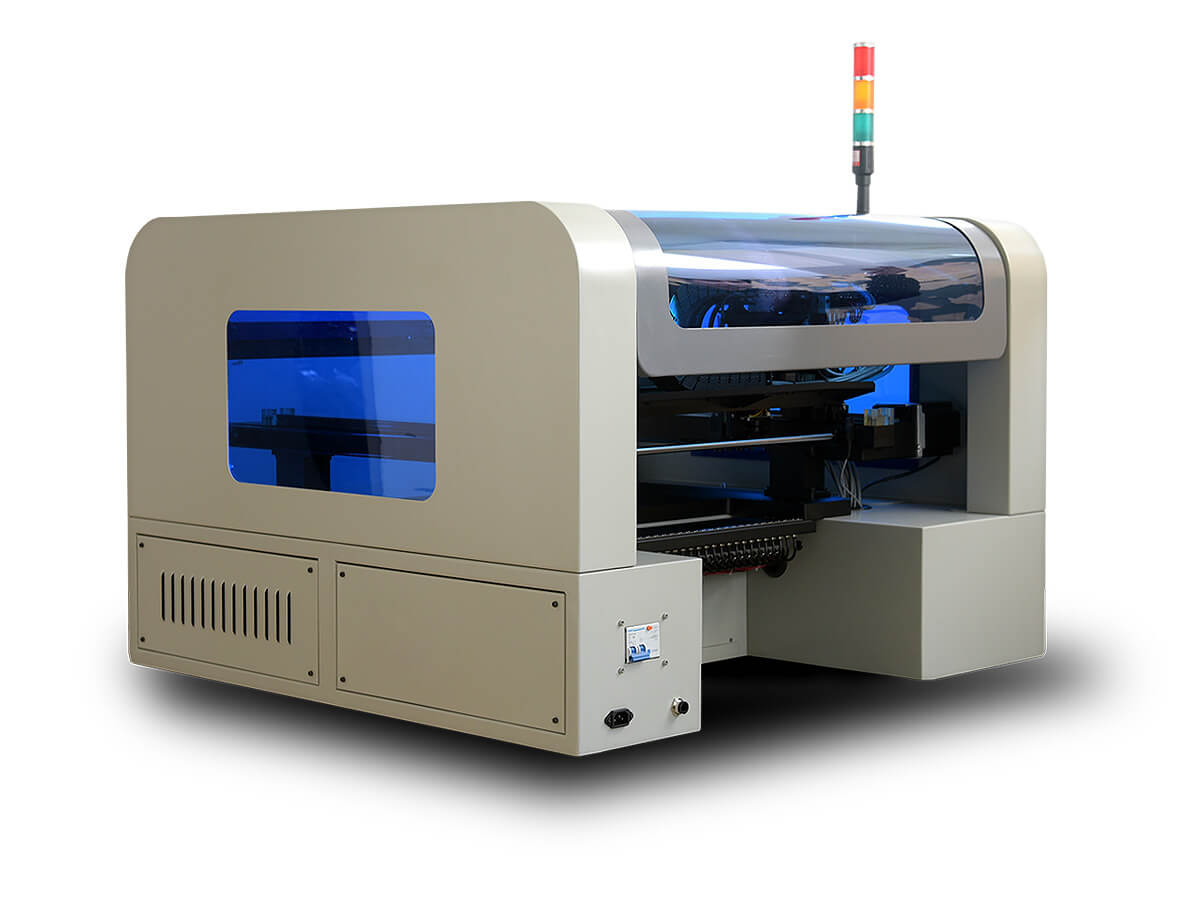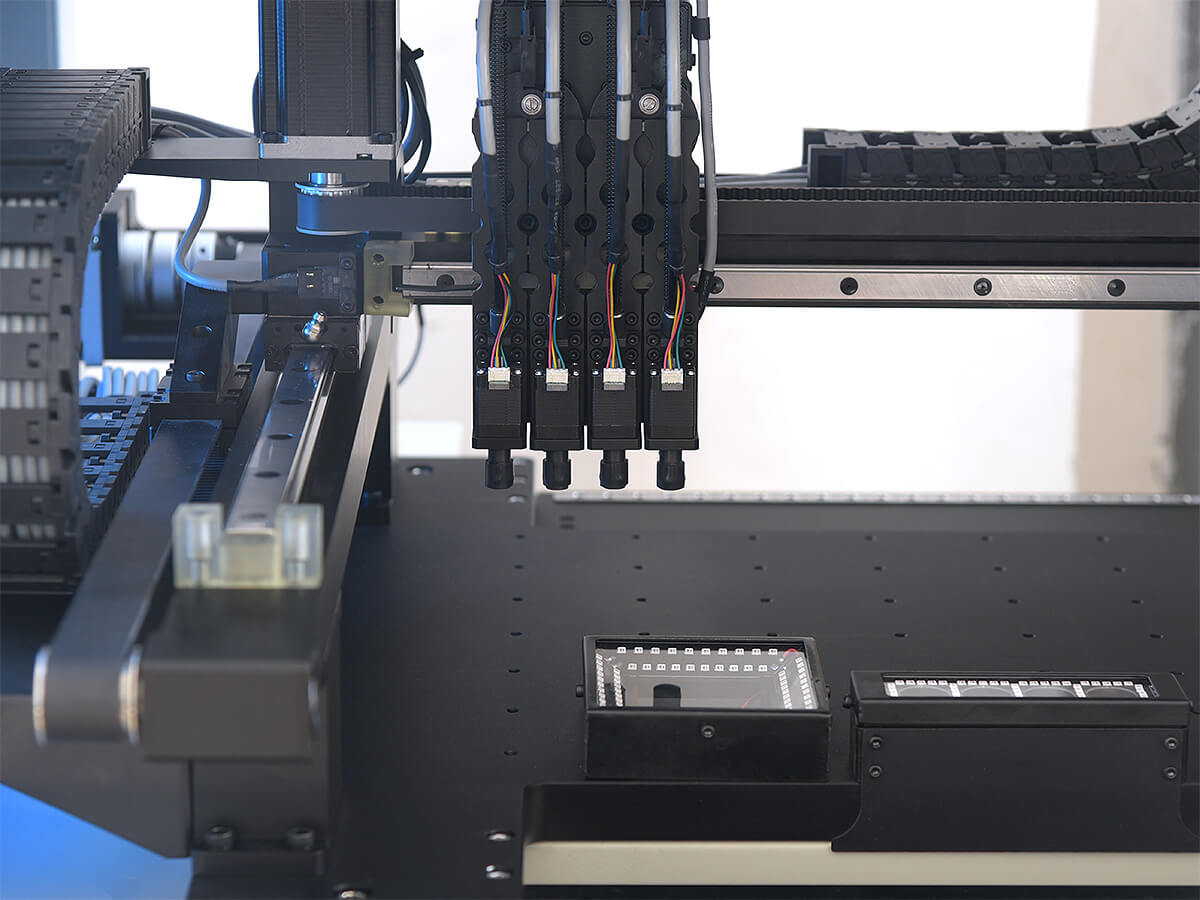 Maximum circuit board (PCB) area: 480mm*380mm
Maximum movement range of X/Y/Z axes: 409mm/509mm/20mm
Average mounting rate: 7,000 PCS/hour (maximum 9,000 PCS/hour)
Positioning accuracy: 0.01mm
Buffering range of suction nozzle: 5mm
Power supply: 220V / 110V, 50Hz (maximum 500W)
Compressed air: 0.5 – 0.7Mpa
Belt-type feeder: 8, 12, 16, 24mm, 32mm (maximum 44 feeders)
Visual display: 17 inches colour HD display
Product weight: 260KG
Range of application: adaptive 0402, 0603, 0805, 1206, diode, triode, SOT, etc;
Maximum chip size: 40*40mm at minimum pin spacing of 0.5mm
Service motor: Panasonic servo motors
If you need reliable and efficient "SMD Pick And Place" machine for assembly of small series of electronic circuits or prototypes of electronic circuits, SMT-9 is the best choice on the market. Fully compatible with project files (.txt or .csv) generated with Protel or PADS software tools. Easy maintenance, low noise, high precision.
SMT-9 Pick And Place Machine makes it possible to access the latest SMT industry technologies for a reasonable price. SMT-9 sticks to the industry standards, so all parts like feeders, nozzles, servo motors and others are available on demand, thus guarantees the minimum maintenance time if necessary.
We offer these machines worldwide, shipping from Europe and one year warranty. Contact us directly to get more details about this piece of equipment.