Description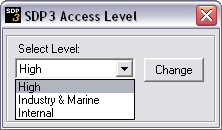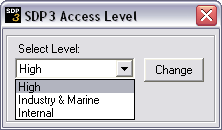 Scania VCI2 comes with Scania SDP3 2.57.1 software. From now this software comes with a license key that covers three licenses: 1. High Level used for Scania R, P, G, T, K, N series (buses, trucks) over the 2004 year; 2. Industry & Marine Level used for industrial and marine engines; 3. Internal Level for developers used for Scania R, P, G, T, K, N series (buses, trucks) over the 2004 year. Scania SDP3 2.57.1 fully compatible with VCI2 and works only on Windows 7 and later versions including Windows 10 (32bit & 64bit support).
Scania VCI2 diagnostic tool replaced the older Scania VCI 1 tool and was designed to work with the latest Scania trucks, buses, and other heavy vehicles. Scania VCI2 is a tool that is used together with Scania Diagnosis and Programmer 3 (SDP3) software to diagnose and troubleshoot Scania heavy vehicles and trucks. The best instrument for your Scania truck workshop, also it is the only diagnostic tool on the market compatible with the latest Scania trucks. VCI2 supports the earlier systems in P, R, T series and K, N series vehicles, and industrial and marine engines.
Scania VCI2 features
Name and version of the vehicle system.
Stored fault codes, proposals for remedial action and delete option.
Control unit configuration and settings.
Information about electrical components and their location.
Input and output signals.
Activation of components.
Spare part programming.
Circuit diagrams. For each circuit there is a diagram which clearly shows how the particular circuit is implemented in the respective vehicle.
Chassis data. The vehicle gives the program a description of itself and how it is configured.
User functions. In order to meet service market requirements to work more effectively, there is an option to troubleshoot via user functions, e.g. cruise control.
Use of the program requires a PC, a USB key and a VCI2. These components must comply with the applicable system requirements, so that the program will operate correctly.
Scania SDP3 languages: English, German, Spanish, French, Japanese, Dutch, Polish, Portuguese, Swedish, Norwegian, Suomi, Turkish, Italian, Czech, and Russian.