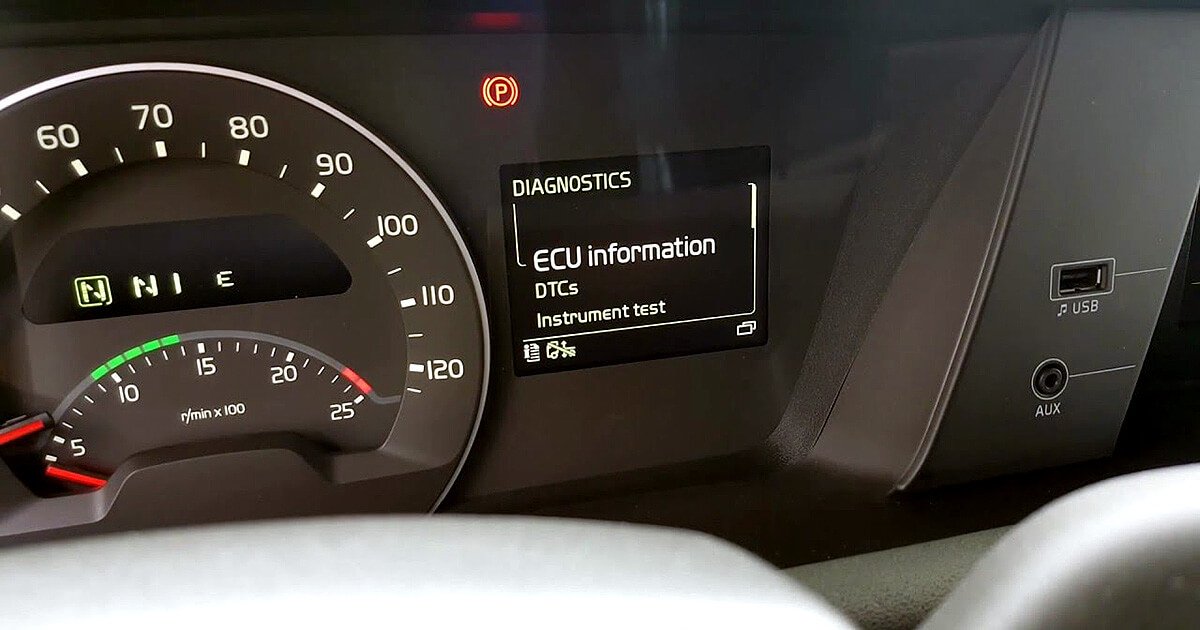 EURO 6 AdBlue Emulator just got the new update. Now it is available in version 2.5, and there is some news that you need to know before purchasing one. First of all, you need to provide the capacity of your truck DEF (diesel exhaust fluid, for example, AdBlue) tank. There are several different sizes of AdBlue tanks on Volvo EURO 6 vehicles, and we need to know what is the capacity of the reservoir in particular vehicle which you want to equip with EURO 6 AdBlue Emulator module.
So don't forget to check out the size of the DEF tank and provide it with a comment to your order or just send an email with this information right after the purchase of this product.
EURO 6 Volvo DEF tank capacity
Why did we need to know DEF tank size? Well, to avoid incompatibility errors related to incorrect data provided by AdBlue emulator module. It is necessary to prepare emulator by programming it to support the exact DEF tank size. If your truck has a DEF tank with 80 liters, it will work properly with emulator module prepared for 80 liters tank version EURO 6 Volvo vehicle.
Unfortunately, there is no way to reprogram older versions like 1.0, 2.0, 2.1 and 2.3 to the newest 2.5 version. All versions have different firmware. All our emulators are under continuous developing to make them even better.
EURO 6 AdBlue emulator for Volvo
Attention! AdBlue Emulator device usage is illegal in some countries. Especially in countries of the European Union. You can buy and hold this device without any problems. Using it will cause higher exhaust gas emissions, and of course, your truck will not meet EURO 6, EURO 5 or EURO 4 environmental standards anymore (while AdBlue Emulator is connected and working correctly) which required in the European Union. Our product oriented to countries where no laws are requiring EURO 4/5/6 environmental standards compliance. AdBlue Emulator allows you to reduce the ecological level of your truck by stopping DEF fluid supply system in the SCR catalyst. It's enough to save a lot of money on AdBlue fluid refills if you can use your truck without compliance with EURO 4/5/6 standards in your country. If you buy this device, you'll take full responsibility for the utilization of the instrument and the associated consequences. It's your personal decision to use AdBlue Emulator or not. We will not accept any liability for any consequences associated with usage of AdBlue Emulator device. Keep in mind that SCR Emulators are not water resistant. You need to install them in a dry area protected from humidity, DEF liquid or diesel fuel on your truck. Warranty does not cover flooded devices.