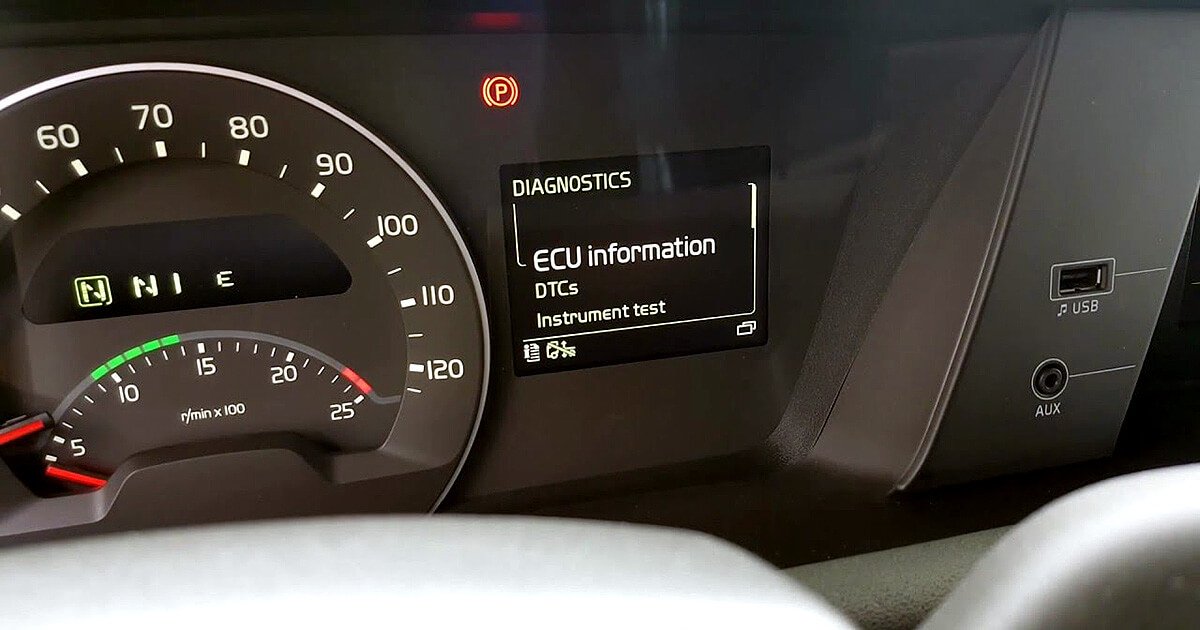 AdBlue Emulator product line is our bestseller, but we noticed that quite a lot of customers just ignores our recommendations. In the past few months, we received a substantial amount of burned devices for repair and several flooded units. In response to this situation and to protect our customers who follow the installation instructions we have decided to change the terms of the warranty.
The most popular AdBlue Emulator product line products like V4 and V5 shipped with stickers. These labels indicate the state of the program, precisely which program is active and for what brand of the truck emulator is prepared. Also, there is a name of the device, pinout explanation, and the most important thing is the warning related to installation process – "Attention! Connect ground cable (brown) first!".
AdBlue Emulator V4 and V5 connection
Why it's so important? That's because emulators are sensitive electronic devices. They designed in that way so they can't do any damage to your truck, but they are vulnerable. By failing to follow the installation instructions you can burn the emulator. And the most dangerous what you can do is to ignore the main rule, to connect ground wire first.
To be more accurate, we can identify which emulator burned due to the incorrect installation procedure. You must keep in mind that brown wire must be connected first even when you're connecting it to the V4 emulator programmer (V4 emulators).
Warranty terms changed
So from now, we started to ship all AdBlue Emulator V4 and V5 units with an additional red label to pay your attention to the importance of the ground wire connection. It must be connected firmly, and you must connect the ground wire first when installing the emulator and disconnect it last when you need to disconnect the emulator.
We will not accept burned emulators for warranty service. Also, we need to remind you to put emulators in the dry area on the truck when installing. Flooded devices also lose their warranty. We do not cover back shipping costs for devices sent to us and not accepted by our warranty service specialists.
All necessary AdBlue Emulator installation instructions are available on our website. For more information, please contact us.