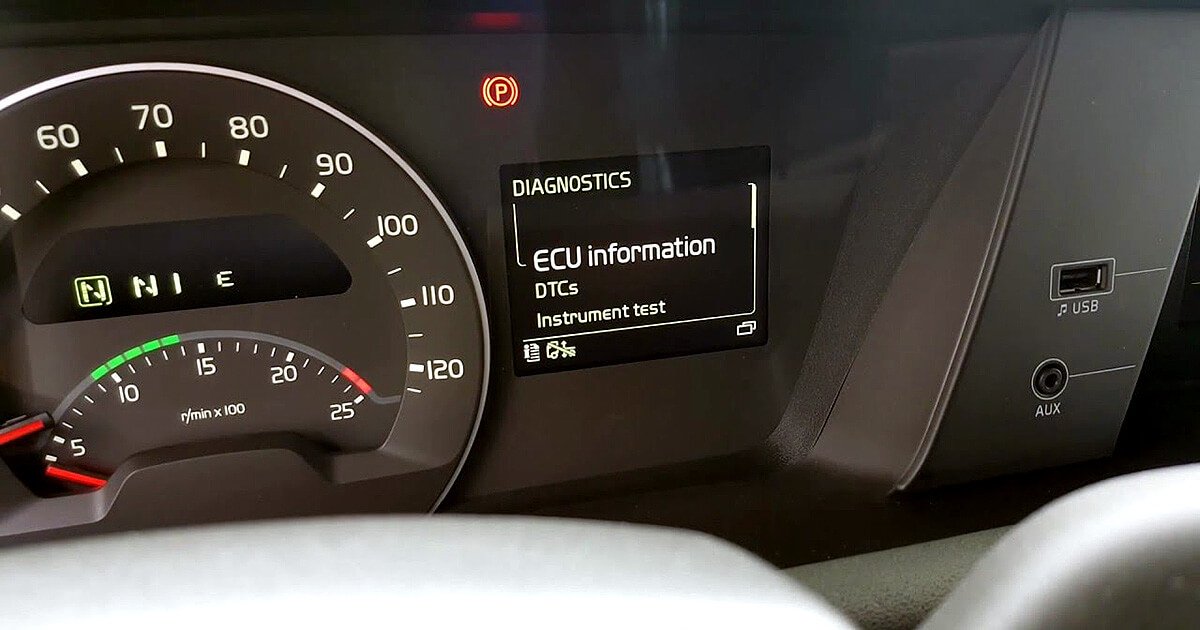 EURO 6 AdBlue Emulators for Volvo are popular products, and now we have an updated version that is available for a perfect price. A few weeks ago we added EURO 6 AdBlue Emulator V1 for Volvo product to our shop, but this module is compatible only with vehicles that have original 2013-2015 year firmware. And now we have added brand new development – V2 version.
EURO 6 AdBlue Emulator V2 for Volvo features
This EURO 6 AdBlue Emulator for Volvo version is fully compatible with all Volvo EURO 6 trucks and buses. There are no limitations related to firmware installed on the vehicle. The only thing that could make your truck incompatible with this AdBlue Emulator is a retarder system. Vehicles equipped with retarder system are not compatible and unsupported, so you need to check this before purchasing this product.
Moreover, you need to check out the DEF (Diesel Exhaust Fluid, for example, AdBlue) tank size. This information is necessary because we need to prepare the emulator for your truck. You need to provide the information about the DEF tank size when purchasing this product.
Same rules apply to DPF filter as for other EURO 6 emulators. There are two options. The first option is to delete DPF filter. Another possibility is to leave DPF filter, but in this case, you need to disconnect emulator periodically to initiate DPF regeneration process which will clean up DPF filter and protect it from clogging.
Attention! AdBlue emulators are illegal in some countries. You should check your local laws or laws of those countries that you might cross with your vehicle. AdBlue emulator alters SCR system thus makes the vehicle to produce higher exhaust gas emissions. EURO 6 and EURO 5 vehicles equipped with AdBlue emulator device will no longer match those EURO standards. Our AdBlue emulators designed for countries where environmental rules are less strict, and there are no requirements for vehicles to satisfy EURO 6 or EURO 5 regulations. By purchasing any AdBlue emulator, you assume full responsibility for the use of the device. It's your decision to use an emulator or not. We will not accept any liability for any consequences associated with usage of AdBlue emulator devices.