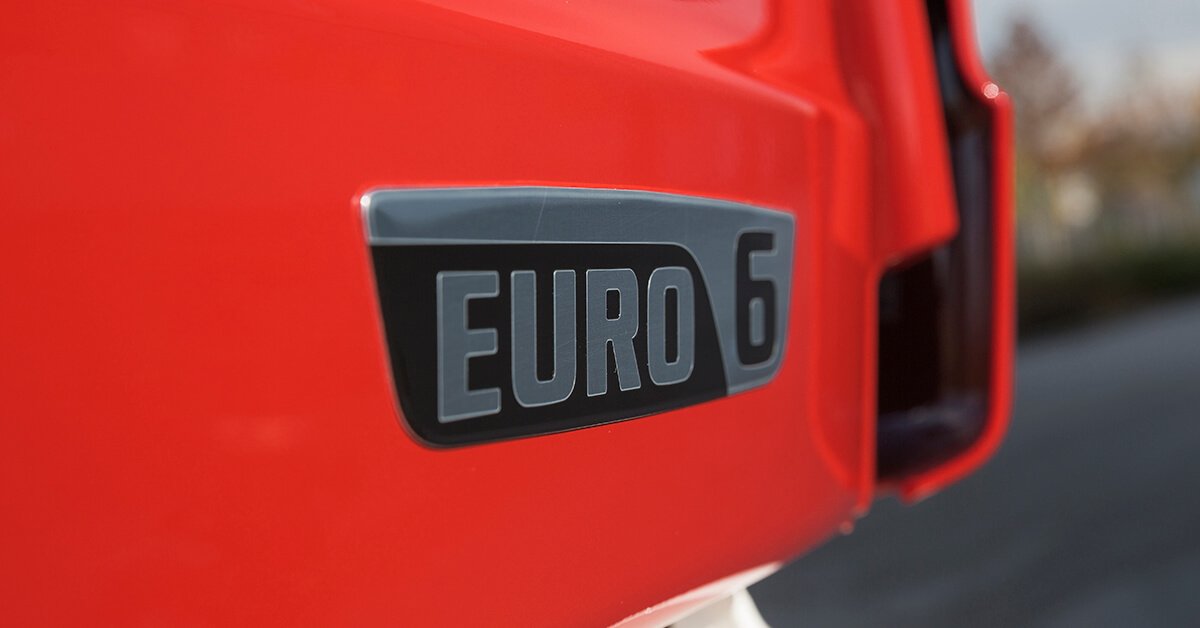 AdBlue catalytic converter systems are now widespread. You can use those AdBlue systems on all trucks, buses and other heavy vehicles made by such manufacturers as MAN, Scania, DAF, Volvo, Renault, Mercedes-Benz, Iveco, and others. The main reason that causes the spread of AdBlue catalytic converter systems is a EURO environmental standards of the European Union. AdBlue liquid makes exhaust gasses to be cleaner, but there is another dark side of those systems.
Why you may need AdBlue Emulator
First of all EURO environmental standards of the European Union are developed and is valid only in the European Union. There are a lot of countries with less stringent environmental standards than they are in the European Union so there is no need to use expensive AdBlue liquid and to take care of AdBlue catalytic converter system maintenance. You can run your truck without AdBlue system without any negative consequences of breaking the law. In this case, you can turn off your AdBlue system of the truck to save a lot of money.
Also there are some countries where AdBlue systems can give you a big headache. If you ever tried to run your truck in such countries or regions where the temperature is always or often lower than -10°C (+14°F) you know that all liquids that are similar to water freezes. When AdBlue liquid freezes, it can damage AdBlue system pump. It will surely generate some DTC error codes in the diagnostic system of the truck. DTC errors may lead to power loss or catalytic converter overheating (and that means that you will lose a lot of money and time). In this case, you can use AdBlue Emulator module to override AdBlue system on the truck without any loss of power. Also, it will protect components of AdBlue catalytic converter system by turning them off.
If you have a truck with broken AdBlue catalytic converter system, and it makes your truck unusable due to power loss. You can override this damaged AdBlue system with AdBlue Emulator. Programming emulator on the same model of the truck with working AdBlue system and then connecting it to the vehicle with a broken system. Or you can use AdBlue OFF device (coming soon..) which allows you to override working and damaged AdBlue systems on the truck.
Finally, if you're running your truck outside Europe and in Europe, you can use AdBlue Emulator without any problems. Its because you can turn off AdBlue Emulator at any time (it takes about only 2 minutes) and your truck will start using AdBlue liquid usually. In this case, the main advantage of the AdBlue Emulator module is that you can choose wherever you want to use it or turn it off. If you will turn off AdBlue system on your truck by programming it's ECU by OBD, every time you want to turn it on or turn it off, you will need to pay money for additional ECU programming every time. So if you want superb and reliable solution to control AdBlue system on your truck, we recommend you to use AdBlue Emulators or AdBlue OFF devices (coming soon…).
AdBlue Emulators are available on our online shop. It's a 2'nd generation AdBlue Emulators which now fully compatible with Volvo trucks. AdBlue Emulator modules are made in Europe and offer the highest quality. AdBlue Emulator V2 modules are compatible with vehicles built by Scania, MAN, Mercedes-Benz, Iveco, Renault, Volvo, DAF. For transportation companies with a large truck park, we offer a huge discount on Adblue Emulator modules (orders with 10 or more modules). For more information about AdBlue Emulator Box modules, please contact us.
Attention! AdBlue emulators are illegal in some countries. You should check your local laws or laws of those countries that you might cross with your vehicle. AdBlue emulator alters SCR system thus makes the vehicle to produce higher exhaust gas emissions. EURO 6 and EURO 5 vehicles equipped with AdBlue emulator device will no longer match those EURO standards. Our AdBlue emulators designed for countries where environmental rules are less strict, and there are no requirements for vehicles to satisfy EURO 6 or EURO 5 regulations. By purchasing any AdBlue emulator, you assume full responsibility for the use of the device. It's your personal decision to use an emulator or not. We will not accept any liability for any consequences associated with usage of AdBlue emulator devices.